Pro Golf Tour ProAms
Tournament experience: tee off at a tour ProAm
If you want to participate in a ProAm play side by side with a professional, you have the possibility to buy a starting place at selected ProAms of the Pro Golf Tour for the price of 297.50 euros (see list below).
Take the chance and play in the team with a Pro Golf Tour player! Benefit from the tips and tricks of the professionals on the golf course and enjoy this very special golfing experience.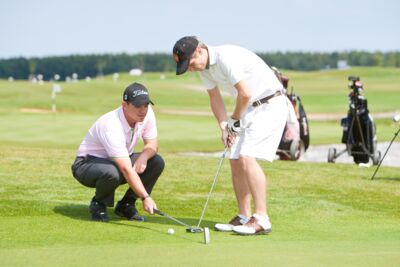 The Pro Golf Tour is officially recognized by the European Tour, making it one of four official Satellite Tours. This means that whoever occupies one of the top positions in the Pro Golf Tour ranking list at the end of the season will receive the right to play on the Challenge Tour for the following year. Martin Kaymer, No. 1 of the Golf World Ranking List in 2011, celebrated his first professional successes on the Pro Golf Tour and he won the 2006 overall championship.
ProAm spots are available for selected tournaments. The price of 297,50 € (including VAT) includes the following services:
1 spot in the ProAm tournament
gift
Range fee
refreshments during play
ProAm programme & events
A ProAm spot is also great as a (Christmas) gift: on request, the Pro Golf Tour office will issue a special gift voucher.
ProAm 2024
| | Start | | End | Tournament |
| --- | --- | --- | --- | --- |
| | 01/01/2024 | — | 12/31/2024 | |
| | 01/26/2024 | — | 01/26/2024 | |
| | 03/15/2024 | — | 03/15/2024 | |